Azur Catering Caters the Monaco Grand Prix for Martini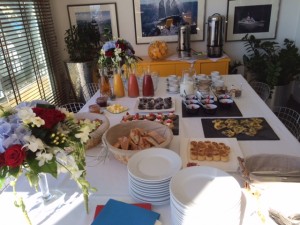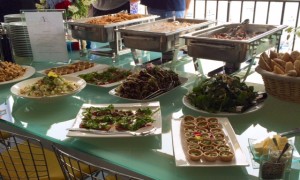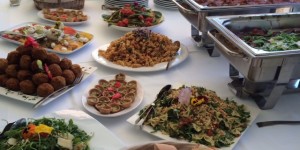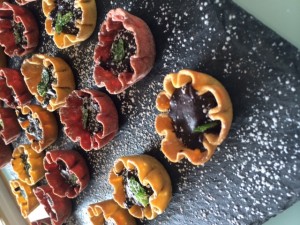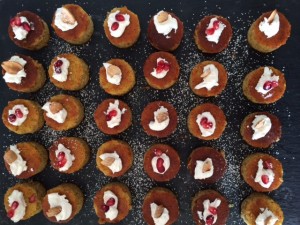 Catering The Monaco Grand Prix!!
It was a brilliant opportunity when I was offered the catering for Martini and YCO for the Grand Prix in Monaco. The biggest gig I had taken on solo, but I knew with the help of a great team that anything was possible. I had pitched my menus for an Italian style feast over 2 days catering for over 300 people.
The preparation started early, as I always like to be prepared, with a great deal of shopping. Definitely one of my favourite past times and something I'm pretty good at! My mother trained me well!
Next came the organisation – of people, vans, flowers, places and most importantly the Food! All that comes with organising and catering a big event successfully.
So after a great deal of emailing, and a great deal of cooking and food prep the weekend was upon us.
We rose early as the track shuts at 6.30am in Monaco on the day of the racing. This meant some extremely early starts at 4am to load the van and get the deliveries for everything to provide the catering there on time!
We unloaded and delivered all the food, mobile ovens and equipment up one of the smallest lifts and staircases you have ever seen! We soon got everything organised and ready to go!
All the food went out on time and looked exactly how we planned. The masses arrived and over the next two days we catered and served more food than I have ever done before!!
With dishes like Aubergine Parmigiana, Med style prawns with fresh herbs, Lobster salads, Italian meatballs and spaghetti and an abundance of fresh salads, it was clear that everyone was hungry and enjoyed our fresh Italian fair whilst enjoying the races from the balcony!
We finished the weekend tired but satisfied and ready for the next big catering event!

This entry was posted on Monday, June 23rd, 2014 at 11:51 am
You can follow any responses to this entry through the RSS 2.0 feed.